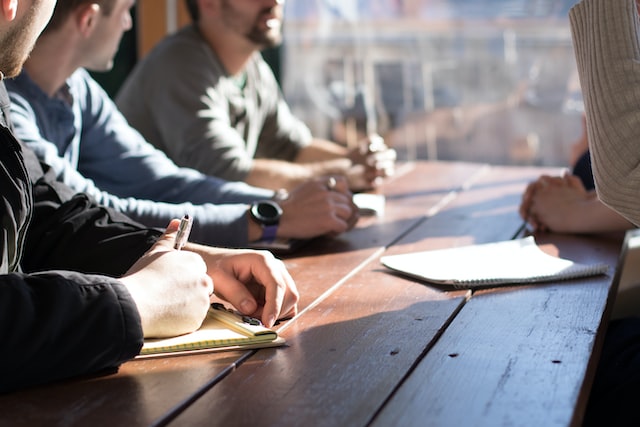 Case study, a term which some of you may know from the "Case Study of Vanitas" anime and manga, is a thorough examination of a particular subject, such as a person, group, location, occasion, establishment, phenomena, etc. They are most frequently utilized in research of business, medicine, education and social behaviour. There are a different types of case studies that researchers might use:
• Collective case studies
• Descriptive case studies
• Explanatory case studies
• Exploratory case studies
• Instrumental case studies
• Intrinsic case studies
Case studies are usually much more sophisticated and professional than regular essays and courseworks, as they require a lot of verified data, are research-oriented and not necessarily designed to be read by the general public.
How to write a case study?
It very much depends on the topic of your case study, as a medical case study and a coffee business case study have completely different sources, outlines, target demographics, etc. But just for this example, let's outline a coffee roaster case study. Firstly, it's likely going to be a problem-solving case study, like most in the business and economics field are. Here are some tips for these types of case studies:
• Your case scenario should be precisely defined in terms of your unique assessment criteria.
• Determine the primary issues by analyzing the scenario. Think about how they connect to the main ideas and theories in your piece.
• Find and investigate any theories or methods that might be relevant to your case.
• Keep your audience in mind. Exactly who are your stakeholder(s)? If writing a case study on coffee roasters, it's probably gonna be suppliers, landlords, investors, customers, etc.
• Indicate the best solution(s) and how they should be implemented. Make sure your suggestions are grounded in pertinent theories and useful resources, as well as being realistic, practical, and attainable.
• Carefully proofread your case study. Keep in mind these four principles when editing: clarity, honesty, reality and relevance.
Are there any online services that could write a case study for me?
Luckily, there are!
We completely understand and have been ourselves in a position, where we couldn't wrap our head around how to write an effective and useful case study, but don't fear - our service is here.
We are a group that specializes in writing all kinds of case studies and other projects for academic customers and business clients who require assistance with its creation. We require our writers to have a degree in your topic and carefully interview them before they can join our team, as we try to ensure quality above all. We cover a great range of topics, offer perfect quality work, always deliver on time and aim to leave our customers completely satisfied with what they ordered.
The ordering process is fully online, and it goes as follows:
• Select the topic and the deadline of your case study.
• Provide us with any details, requirements, statements that should be emphasized or particular parts of the writing process you struggle with.
• Leave the email address, where your completed order will be sent to.
• Select your payment type, sit back and relax!
With lots of experience on the market, professionally degreed writers, online 24/7 customer support and incredibly low prices, you won't find a service offering a better deal than ours.